Air Sterilization Products
Based on its proprietary AUVS technology, Novatron has developed the BioProtectorTM air sterilization product line. These products can be integrated into HVAC systems and manufacturing and laboratory air supply systems to provide sterile air for buildings, parts of buildings, manufacturing processes and other applications.
BioProtectorTM products provide the ultimate in biological protection for bio-manufacturing facilities, hospitals, clean rooms, laboratories, defense installations and commercial buildings. The products can be easily scaled for larger or smaller airflow volumes. Systems are available for virtually any size space. The company currently has units suitable for spaces between 100 and 60,000 square feet.

The performance of the AUVS technology and BioProtector products has been tested by the U.S. Defense Advanced Research Projects Agency (DARPA), and in independent, third party tests sponsored by the Department of Defense and the U.S. Army.

FEATURES
Effective against all types of microorganisms

Greater than 6 logs kill (1 million times reduction) of UV resistant endospores (B. subtilis) – even higher kill for other organisms

Effectiveness documented in government tests

Proprietary technology multiplies UV intensity

16,000 hour lamp life (2 years 24/7 operation)

Designed for installation in HVAC systems

Scalable from small (<100 cfm) to large (>100,000 cfm) units



BENEFITS
Kills rather than captures – avoids contaminated filter disposal

Effective against viruses that are difficult to filter

No filter leakage/by-pass

Effectiveness can be monitored 24/7

More effective than HEPA filters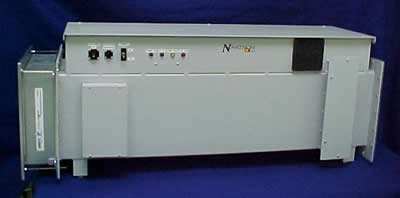 BP114i BIOPROTECTOR™ (300 cfm)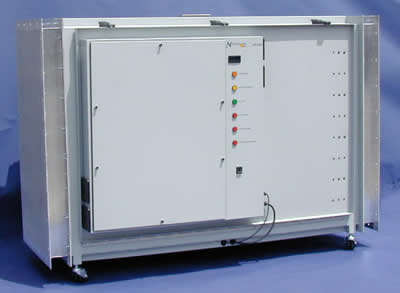 BP246i BIOPROTECTOR™ (3,500 cfm)

Text
OE246i OzoEliminatorTM Ozone Destruction Unit